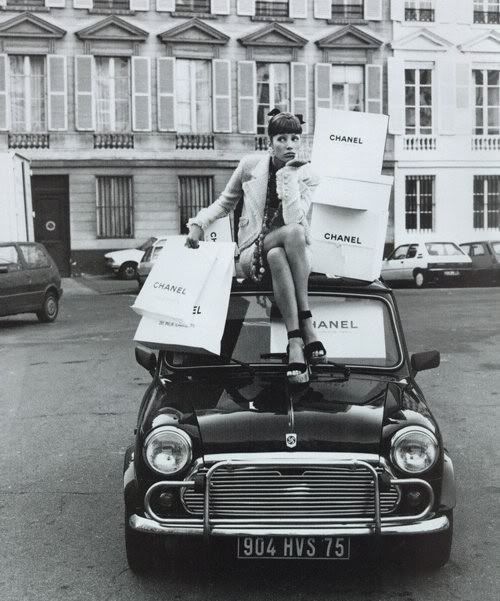 Today I got to spend a fabulous Saturday with my grandmother and played fashion stylist at Woodfield. We did some major damage...well SHE did some major damage I
should say, at Nordstrom. My grandmother is one fashionable lady and she definitely knows and loves her labels. I can only hope that one day I can splurge as much as she does in one day on clothes, jackets, and handbags. Every girl has a soft spot in her heart for a day indulging in Michael Kors, Calvin Klein, Kate Spade and more. I'm glad that my grandmother can live it up and enjoy life as she should and does :). We had lunch discussing my wedding plans, the wedding dress that I'm head over heels for, and caught up. I've come to really appreciate my time with my grandmothers. I've recently really taken a step back to really realize how special and amazing women they are and all of the wonderful stories they have to tell. I wish I could just sit each one of them down and interview them for hours.
After lunch we did some more shopping and got almost everything my grandmother needed to update her wardrobe, we landed back in Nordstrom. The last stop was my favorite. The handbags. She was in desperate need of a new handbag so we were looking all of my favorite men over...Michael Kors...Marc Jacobs etc...she came across an amazing Coach bag and casually mentioned that I NEED to pick something out for myself. I politely declined...but she definitely insisted. After inquiring what type of bag I would need if I were to get one...she brought over this stunning Tory Burch tote. I gasped and turned away because I knew that with that name came a hefty price tag. She saw my reaction though and that was it. She said that she was buying it for me and that was final! I sat down for a little bit because spending around $650 (with tax) for a handbag is something I could never justify doing myself. But her reaction? "Oh I got it." Like she was picking up a $20 tab at TGIF. I could not BELIEVE it. They only had it in light beige so she ordered the black one for me...it will arrive at my doorstep within five to eight business days. Needless to say, I am tracking this shipment every hour on the hour.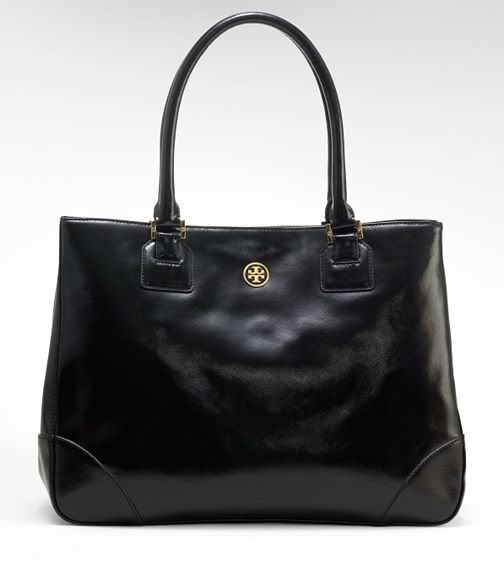 It is the absolute perfect tote for work. It'll be able to fit my laptop, notes, etc. The Tory Burch Robinson Tote has amazing hardware on the outside and inside as well with many pockets (an absolute must for me).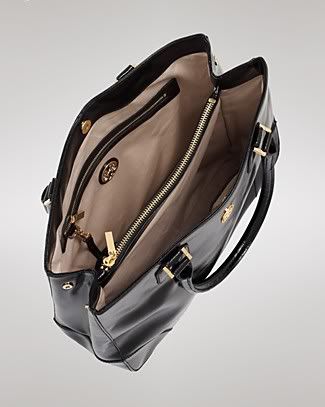 After successfully playing stylist for the day, I can say that I am exhausted. I skipped out on my workout this morning but I most definitely made up for it running to and from the dressing room to get various things for my grandmother and got some weight lifting in too by carrying all the bags and coats haha. Nothing beats spending quality time with fam.