The fastest way to a girl's heart is through Burberry outerwear...or maybe that's just me? I love fall because that means it's time to whip out the boots and retire summer's wardrobe for the new season. Oh and also because that means Starbucks' pumpkin spice lattes are making a comeback. Hell yes.
The key to MY heart: This gorgeous, Burberry trench...
Paired with Christian Louboutin boots...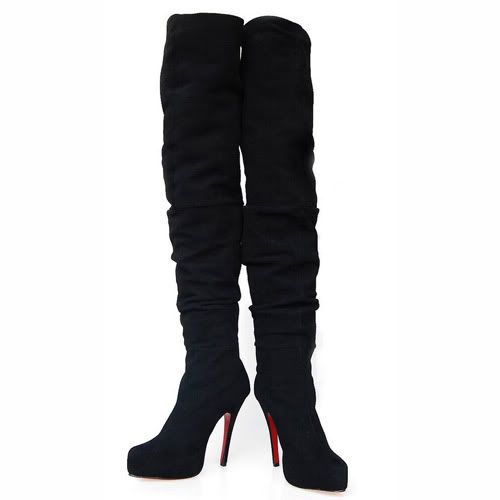 Oh and of course a Burberry dress to go underneath...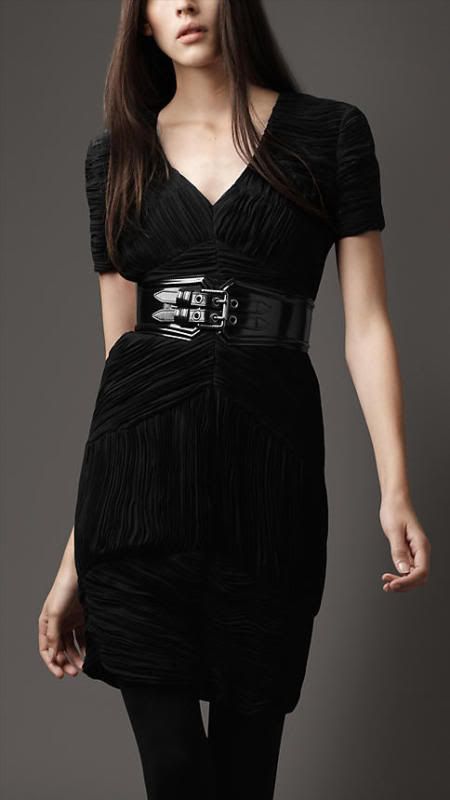 As I've grown older I've paid a lot more attention to what I wear. Those who have known me know that shopping was a thing I once dreaded...now it's an addiction I love to feed quite frequently. The following is a Q&A with Adam Lippes. I had the pleasure of speaking with him while I was writing for the Chicago Tribune. One of my favorite interviews to date...I mean because really...anyone who is on a first-name basis with Oscar de la Renta makes my list of "People who are really @#$%ing Amazing" Enjoy.
Fashion designer Adam Lippes, 35, is one of the youngest creative directors taking the luxury fashion world by storm. Lippes' line ADAM based in New York is where his creative muse inspired by mid-century American art comes together with luxurious basics to playful prints. With a genealogy consisting of doctors and lawyers, being a part of the fashion world seemed like an unreachable dream to Lippes until he moved to Paris for a year otherwise known as the Mecca of the fashion industry. Lippes crushed every stereotype I had about luxury fashion—-snooty, self-absorbed and moody.
Q&A
Em: When did you decide you wanted to set a career in fashion?
Adam: When I moved to Paris for a year, I got really involved with fashion there. Fashion and art. I decided that no matter what I was going to do I was going to live out this dream of being a fashion designer. So I really set my sights there my junior year of college. I came back to New York that summer and I worked at an investment bank as an intern and that really REALLY cemented in me what I wanted to do next.
Em: What year was that?
Adam: That was 1994.
Em: You said you didn't know any designers or have any connections, so how did you really break through in the fashion industry?
Adam: You know I got a job at Ralph Lauren, that was my first job. I was the assistant to the store manager for the flagship store and within a year she left and went to Oscar de la Renta and she took me with her. I didn't really have a role with Oscar when I first started but I got to know Mr. De la Renta very well. We started to work on a project together and I sort of grew up there, I sort of went to school at Oscar de la Renta. He's really old school, he's a gentleman. He allowed me to really learn on the job. He really taught me everything I know about fashion. I mean I really went to school there, I felt like I went to school there.
Em: How old were you when you were there?
Adam: I was about 22 when I started there and by the time I was 26 I was creative director there.
Em: What is it about fashion that really appeals to you the most?
Adam: You know I love so much about it. I love to create. I love the freshness and the newness. For me always being able to create new things is something I love and then I love what I can do with a new customer and making a customer happy. Seeing them try something on and look happy. We need clothing to wear, but it also brings a lot of happiness for people. It's amazing to be able to give happiness to them and watch them smile and you know it's the most amazing thing. To try on a dress and she looks amazing and she smiles and she's so happy because she knows where she's going to wear it and what she's going to do in it. It's sort of little bit of a dream you know?
Em: What would you say sets you apart from other designers?
Adam: You know, of my contemporaries, what I'm really trying to do is create a lifestyle brand that is sheik and elegant and wearable and approachable. We make really accessible designer collections so for me it's not all about the time or the moment. I think trends are important, but I care more about creating clothing that a woman can wear, can be comfortable in and enjoy and can be herself in. It's really important to me that the clothes don't wear the woman you know, that the woman is able to play with the clothes. So I think that sets me apart from at least with my contemporaries.
Em: If you could describe your clothing line in three words what would they be?
Adam: Fresh, elegant and wearable.
Em: How has your line evolved over the years?
Adam: You know I started this line about two and a half years ago and it was only T-shirts. These really beautiful, these really wearable T-shirts, they weren't long, they weren't short, they weren't ripped, they weren't see-through, just great beautiful basic T-shirts. That's all I did was T-shirts and then I slowly added fashion around it. I mean in this season we sold a whole fashion collection. So it's changed a lot. It's grown a lot. The T-shirts are still at its core but it's grown a lot. I'm fortunate enough to be on the Oprah Winfrey show three years ago and she really helped to propel the brand. (2006)
Em: What demographic are you really trying to reach with your collection?
Adam: We reach women late 20's on up, but we dress a lot of different ages. We're seeing a lot of people coming into our store and see our brand as being a designer brand for them and other people who are designer shoppers who really can't believe the quality and the value and the accessibility of our brand and the style of it so it's really coming from both worlds.
Em: Going back to what you were saying about Oscar De La Renta and how you said you kind of went to school there, how would you describe your relationship with him?
Adam: He was and is a mentor for me. He helped me start my business. He was one of my original investors. I still talk to him on a regular basis. He is a mentor to me, he really is a wonderful man.
Em: Is there anything specific he taught you about the fashion industry?
Adam: He taught me a lot of things. He taught me a lot of specifics about color, about quality, about fit, but he also taught me…you know he's such a famous fashion designer but he's not at all about that; about the drama and the sort of image we have that is sort of true about a lot of what the fashion world is. He's very charitable, so charitable; he's such a Renaissance man if I can use that word. He taught me to be a generous, giving person.
Em: Where do you find your inspiration?
Adam: My inspiration for the whole brand always comes from the art world. I'm mostly interested in Mid-Century American art. The collections are always really based on that. I really find inspiration for styles really based on a feeling I'm having and what my friends are wearing and how they're wearing it and what I feel looks and feels fresh. But it always starts with the art world. Always.
Em: Why did you change the name to Adam + Eve to just ADAM?
Adam: Well you know there is a really famous pornographic website called Adam and Eve. So as we grew it became a little too close for comfort and decided to change it.
Em: Could you kind of walk me through what a typical day is like for you?
Adam: Sure, a typical day begins around 10a.m. and ends at around 8 or 9. A day will involve I would say it's about 75 percent design and 25 percent business and PR and that. We do about eight women's collections a year and two men's collections a year and so we're always always working on a collection. It's really rare when there's just nothing to do. Every day involves looking at different fabrics, working with colors, working with styles. We fit a few times a week, obviously more so before a collection is due. So most of the day is fitting and design and then I travel an incredible amount. I was just in Chicago last week. I travel to Europe a lot. I travel to stores around the U.S. so a lot of my work is travel. But my favorite time of year is working in the design room.
Em: How often do you travel?
Adam: I would say that I travel…depends on the time but I would say on average about 5 days a month.
Em: How many boutiques do you have in the U.S. and in other countries?
Adam: We have two of our own stores now, we're working on opening three more very shortly and then we sell in about 33 other stores in America and around the world.
Em: And your first boutique was in Manhattan's meat packing district?
Adam: Yes, exactly.
Em: Is there any specific reason why you chose that location?
Adam: Well you know my office is here so I really love to spend so much time there. It's very easy for me. But I chose it first of all because I think the meat packing area is weirdly pretty, it's very open. The light is amazing. There's a mix between high designer and fun, funky finds. I like that mix of the high and low and that was very important to me. I like the feeling of the meat packing. For the first store, the feeling was very important.
Em: When you put on a runway show, what all is involved in that?
Adam: Runway shows are INSANE. We start working on runway shows about three months before. First we pick the location. Then we work on everything from invitations to the set to everything that goes into the actual show itself and honestly we're working on finishing the collections at the same time so it gets very hectic. About a month before we work about 6-7 days a week nonstop; really working on the collection, the collection, the collection. And the week before is when all the clothes are coming in, we're styling with the stylists, we're working on the music, we're casting models, we're working on hair and makeup, it becomes an insane time. It reminds me of studying for final exams. You're working on a deadline and you're going to work around the clock to do it and it happens twice a year. My team and I, we live here.
Em: How many people are working under you?
Adam: I work with 30 people in the company.
Em: As a designer, what are your goals with your line?
Adam: I'm really trying to build a lifestyle brand so it's not only about the clothes but it's about the environment. I look forward to launching accessories, launching home, I really want to create a brand where you can come in and enjoy an eclectic lifestyle. It's more of an organic lifestyle that I want to create. I want to open up more stores and really make something interesting for people where they can come into the stores and be surprised and make a discovery whether it be a piece of clothing or a book, or an accessory; really give a sense of a lifestyle.
Em: Okay, so you want to explore the realm outside of a clothing line?
Adam: Yes, yes yes. I want to explore a whole lifestyle.
Em: Do you have anything you're working on right now?
Adam: We're working on opening up new stores which I'm really excited about especially in this economy. Like two or three stores, we're looking at a bunch of different places. There will hopefully be another store in New York I hope, another store in California, and another store outside of Philadelphia with all the stores opening within this year. It's a really tough economy but there's a lot of positive stuff that's happening here. Our business is quite strong. I feel it's because of the value and the uniqueness we offer. I think you have to work extra hard and extra careful to make things that are extra special.