With Halloween just around the corner and one costume party down, I must make one thing clear. Halloween is not meant for females to dress like whores. Sure you might claim to be a "sexy cop" or a "sexy devil" but really...you just look like a whore. Halloween is one of my FAV holidays of all time and the good people who bank on these $60 costumes have slutified my holiday. How dare they. Halloween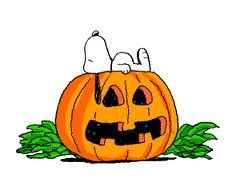 was meant for trick-or-treating, all things scary, and the Great Pumpkin...not for sluts to come out of the closet. I mean really, some of these costumes are absolutely ridiculous on every level. It has come to my attention that there is a "sexy mutant ninja turtle" costume...yes you heard me right. Sure I would scream at seeing such a horrendous adaptation of a classic character adhering to the necessary scare factor that is necessary on Halloween. However, I would really just want to kick that woman's ass. Whatever happened to just being a cop or some kind of witch? No, no...it has to be a slut witch or a slut cop. Every year I have to make an extra effort to find a costume that isn't THAT slutty. How sad is that? My options nowadays are"not too slutty" or "ass hanging out of the costume slutty."
Usually the bf and I do the whole matching costume thing but this year we decided not to. I decided to be The Green Fairy, the symbol of the once banned spirit, Absinthe. I told myself that I would not spend a lot of money on a costume. I mean some of these pieces of cloth cost a ridiculous amount of money.
On a side note, there are some essential things that make my Halloween complete. One is to watch "It's the Great Pumpkin, Charlie Brown", carving pumpkins, attending costume parties, and then seeing all the little trick-or-treaters. Since I've been too old to participate in trick-or-treating for some time now, I can now enjoy seeing all the cute little kid costumes. Any kid who amazes me with their costume definitely gets extra candy in my book. Of course nothing is worse than being that house that hands out nameless candy or tooth brushes. That being said...
HAVE A HAPPY HALLOWEEN FELLOW BLOGGERS!