SO the Halloween weekend was a success. I spent my Saturday prepping for my bff's costume party by baking delicious pumpkin spice cupcakes as she made bloodshot eyeballs (donut holes covered in white chocolate with a chocolate chip for the pupil). However, after baking for both the party and my co-workers the following day, I never want to bake again. In addition to my cupcakes there were way too many opportunities to completely pig out and I took advantage of such opportunities. I ate everything from pizza to late night fast food while washing it down with my bottle of Riesling...the good news is that my pants still fit in the morning and I did not sport a muffin top.
My pumpkin spice cupcakes!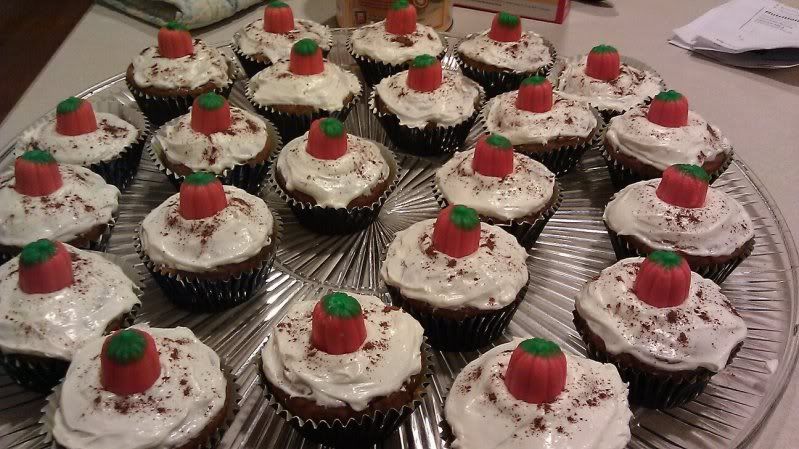 I rocked my Absinthe fairy costume and my friend was an 80's chick.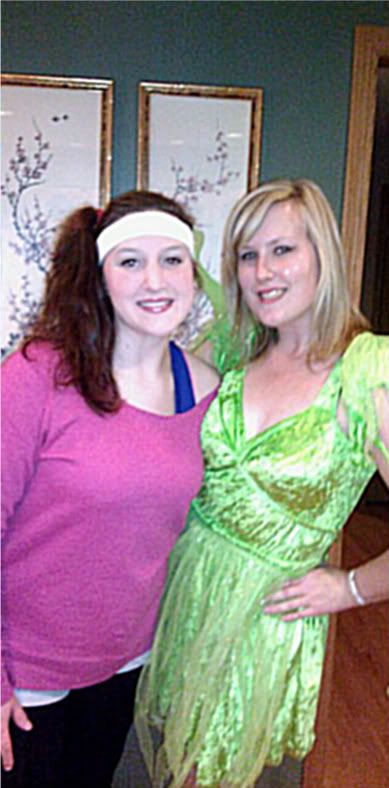 Although it was below freezing, the party was centered around a bonfire as we all consumed excessive amounts of alcohol and heard horror stories from my friend and her co-workers who work in the health care industry. Lets just say I have investigative story part two in my back pocket as long as my sources are willing to go on-the-record.
I also must include my other half and I in costume. Halloween 2011...is complete.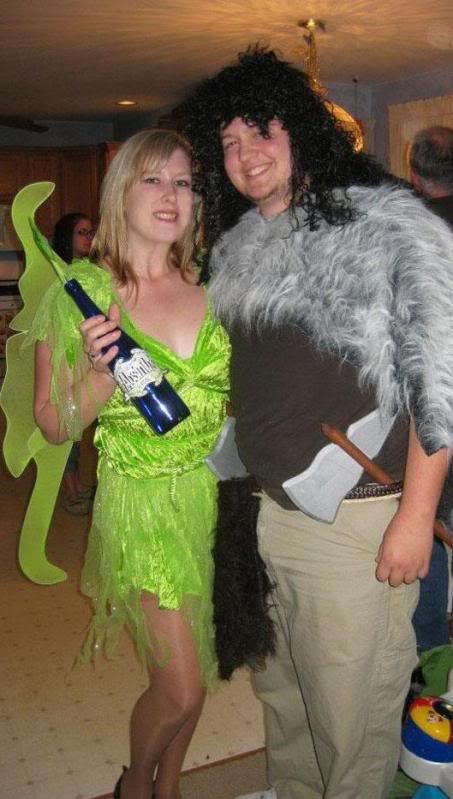 As Halloween has come to an end, retailers are breaking out the holiday decor and holiday sales full throttle. I'm already hearing about Black Friday deals and making my list of gifts I need to buy for my most important people. As always, the two men in my life I suspect are going to be the hardest to buy for but I have some ideas brewing already. Although I absolutely love the holiday season, I just don't know if I can handle the stampedes of crazed mothers inside malls and shopping centers. It is times like these where I thank my lucky stars that I do not and have never endured working in retail...and for those who do, I tip my hat to you.