SO I have decided to run my first 5K. Why? It's definitely not because I enjoy running. In fact, I despise running. However, I'm always looking for a challenge and this is for a good cause. It's called the "Panting for Paws 5K" for Helping Paws. I'm the biggest animal lover ever so whenever I can do something to benefit little puppies and kitties I'm all over it.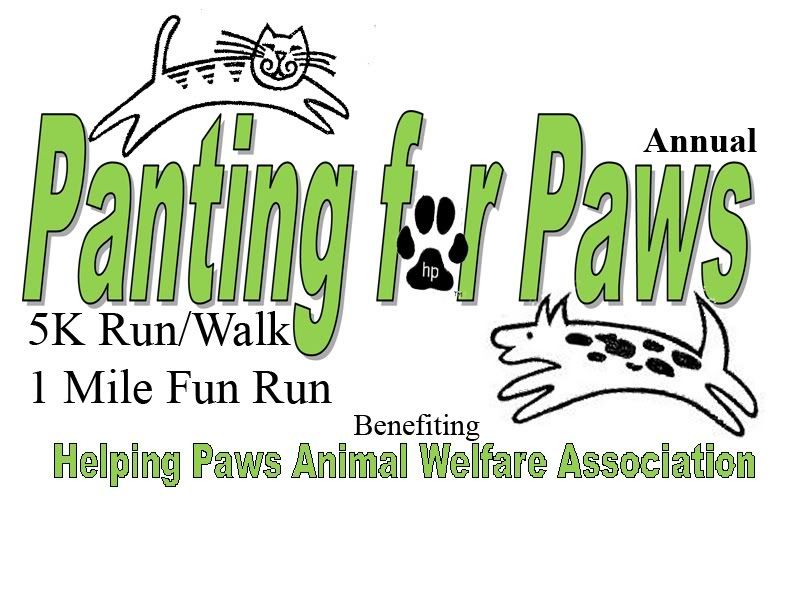 Granted I did not prepare or train whatsoever for the event and it's this Sunday...I may be screwed. Not to mention it'll be fricken FREEZING out. Whose bright idea was it to host a fricken 5K in the middle of November?! Fabs. I have found out recently though that I do WAY better running in colder weather than in the dead of summer. I've prepped my essential playlist that will help motivate me through including ridiculous songs including, but not limited to, Ke$ha, LMFAO, and Dev. I ran five miles this past weekend to see how badly I will fail at this but I didn't do that bad. In fact, I was quite impressed with myself. Needless to say, I was sore as hell the next day...wearing heels all day at work definitely didn't help either.
Speaking of puppies and kitties though, I had to bring Apollo to the vet for two vaccines and to be groomed. Vet trips are not his cup of tea so needless to say there were many heart-wrenching meows on our way there. The consensus was that he is a healthy boy but a little overweight. Turns out he liked the new food option a bit too much! When I dropped him off to be groomed I got this little Bears jersey for him because I'm a nut like that.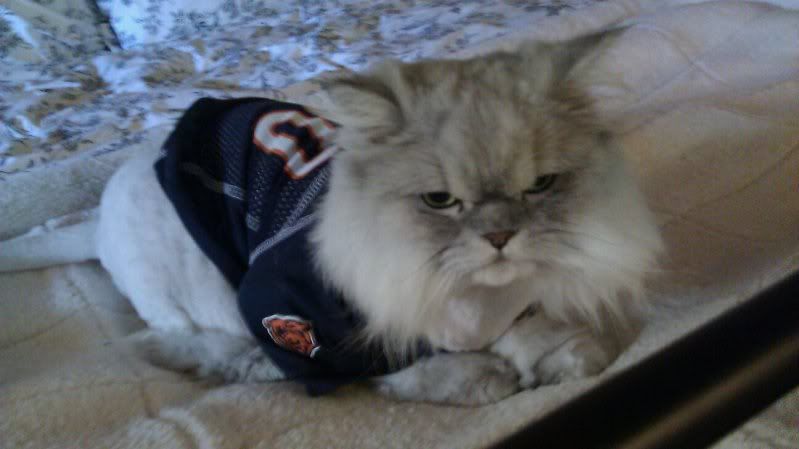 Anyway guys, wish me luck on my run and any advice is greatly appreciated! :D