I finally have some time to take some time out and reflect to the rest of the blogosphere as to what I'm thankful for. I'm one lucky lady to have such a supportive and loving family, boyfriend, and friends. I really don't know what I'd do without them. My family has been SO helpful and supportive especially within this past year to help me get back on my feet financially once the big student loan payments hit and I am forever grateful. As a 20-something, it is quite easy to argue all the time with the 'rents but every once and a while you need to step back and say, "hey, they're pretty much amazing people who love me A LOT for putting up with me." It's great to know that when you're feeling low or in a tough spot, you know you have support systems to help you through the tough times or to lift you up when you take a nasty spill.
This year I spent Thanksgiving day with my bf's family since we spent the holiday with my family last year. I LOVE his family. Yesterday just my immediate fam had our own turkey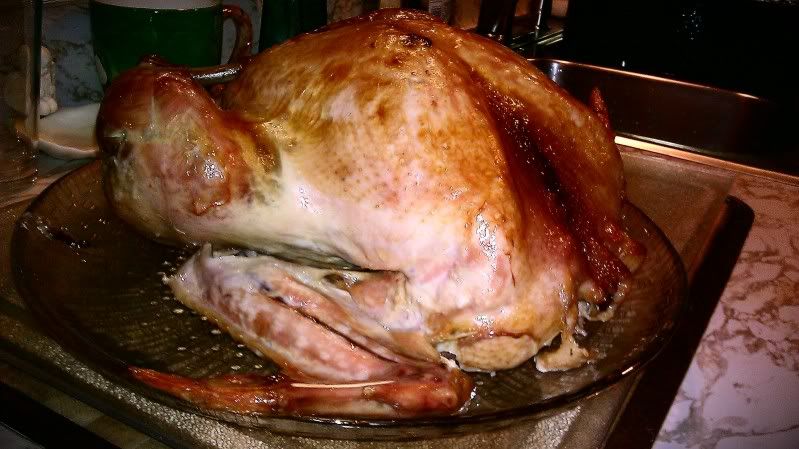 dinner with the essentials (stuffing, mashed potatoes, broccoli cheddar casserole, and of course turkey). The turkey was delicious! It was literally falling off the bone. All together I celebrated Thanksgiving three times which means lounge pants will be a part of my wardrobe whenever possible. I haven't had four days off in a row in about a year now so I'm feelin' pretty good right now. You just have to love the holidays.
Post Thanksgiving, most people have Black Friday on the mind. However, I find it to be just a kind of chaos I would rather completely avoid. I'm sure one day I will participate in the madness, but not now. I'm usually all over Cyber Monday. It's my way to still save money and avoid the crazies that punch people out for the latest trendy thing to get. I'm not going to lie though, if I found a pair of killer designer boots for a fraction of the price, I would definitely shed some blood if some biotch came between me and my inner fashionista. Just sayin'. I do think it's sad though that you tend to hear more about Black Friday than celebrating Thanksgiving. This year retailers went overboard by opening up their stores as early as 11 p.m. on Thanksgiving night. That means those poor employees had to leave their families thanks to corporate greed.
MY Black Friday purchase however, ended up being...wait for it...MY NEW CAR. My new baby is a sexy, 2011 silver Hyundai and I haggled like a pro. I'm sure I seemed like any dealer's easy target but I was armed with my research and I was able to work them down by a few thousand than what they initially offered me. I was quite proud of myself. I did shed a tear or two for my Saturn that I traded in though.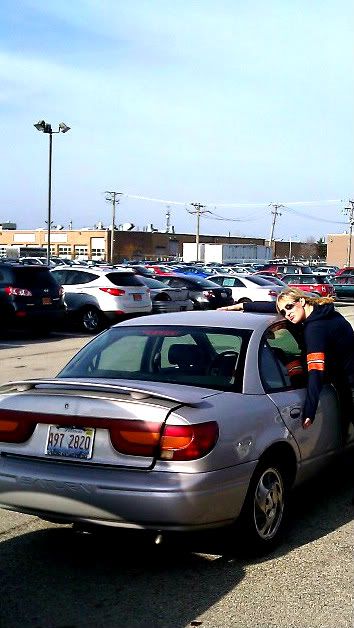 I got that car as a high school graduation gift from my parents. I remember how shocked I was when I got my first ride and was able to roll up in it for graduation. It holds a lot of memories for me and now someone else can enjoy it as much as I did. :) Parting was such sweet sorrow. I had to give it a hug good-bye.
With every end comes a new beginning though...and that beginning includes my sexy new wheels. It gets amazing gas mileage and is very affordable. I was so happy that I was able to haggle my way into buying the car that I wanted! It handles great and is such a smooth ride. It only has about 20,000 miles on it and also has its original warranty intact. I'm constantly finding excuses to go for a drive. Mom, need something at the store? Did you need me to go run errands for you? Do you want me to pick up some Starbucks? I'M ON IT! DON'T GET UP! Every now and then I get up and look at it in the driveway. It's mine ALL mine!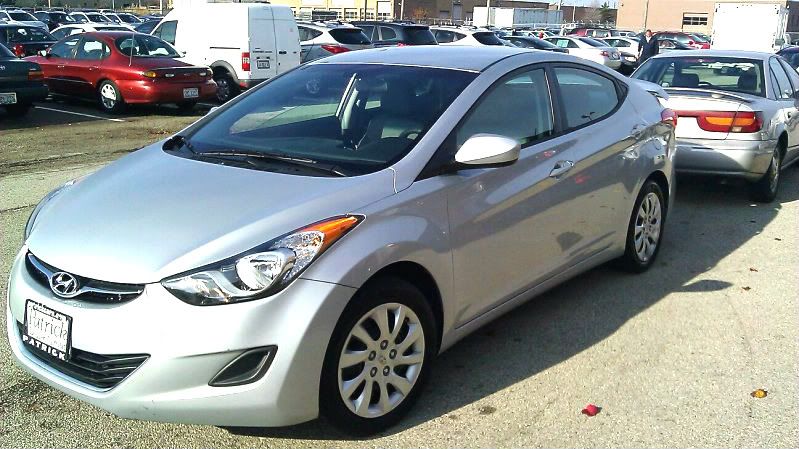 I now welcome my long commute to work with open arms. :D I christened it with some iconic tunes on the ride home. This baby is equipped with the BEST sound system ever as well.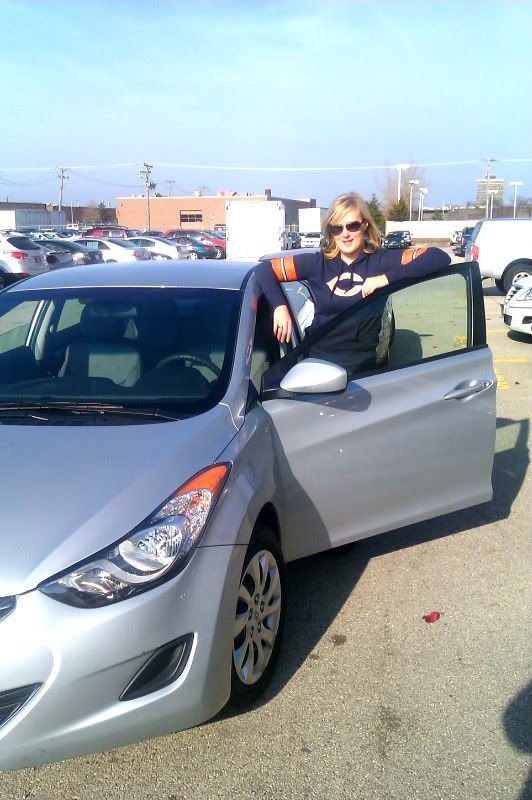 After signing all of the paper work and shaking hands with the dealer as he handed me the keys, I fortunately had a long drive home. :) I now have to get used to driving a bigger car. My old car was the size of a go-kart haha.
After I got home I had the pleasure of driving my sexy beast over to my bff's place and gorged ourselves on wine and stuffed crust pizza while watching the Twilight movies. It's a guilty pleasure of mine what can I say? It's so easy to make wise cracks throughout the movies as well. Something the bff and I do best. Although she's getting better, Kristen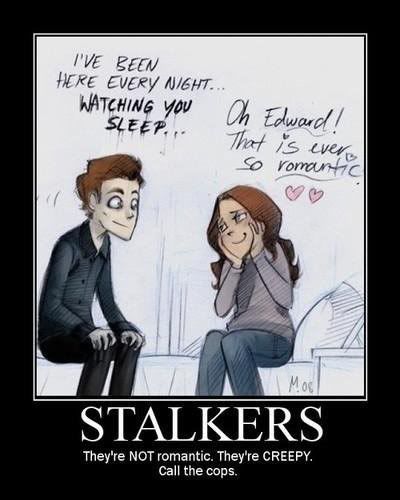 Stewart is the Keanu Reeves of actresses. ZERO EXPRESSION and not a lot of talent when it comes to acting. We also saw Breaking Dawn the following day with her fam (which I consider to be my second fam). I was impressed with how they were able to edit the book in a way that allowed them to keep the movie PG-13. However, there was some side boob action during the honey moon scenes. The movies overall would definitely kick ass if they were rated R. BUT because most "Twihards" are pre-teens, that would definitely hurt the franchise's profits. Now I'm not a parent, but I'm not so sure I would be comfortable letting my 12-year-old read the books or watch the movies. There are SO many underlying messages that only promote the beginning of unhealthy relationships...(i.e. lets act like a crazy bitch when the one I love leaves me OR hey lets play two guys at once even though you're engaged to one of them). It's really a setup for pre-teens to have some messed up relationships in the future. :p. Also, although the books were horribly addictive...they were also horribly written and it hurt me a little on the inside. What can I say? It's a love/hate relationship.