Wow, where has the time gone? My deepest apologies for slacking off as of late. HOWEVER, I have been nothing but busy since it is that time of year when I say that I'm going to get an early start on Christmas shopping and it all falls apart from there. Tomorrow is Christmas Eve and I have yet to finish up some shopping and wrapping some gifts. Christmas really is my favorite holiday out of the whole year though despite the crazed shoppers and traffic jams near any retail store and/or mall. Everyone for the most part is in a great mood, focused on giving rather than receiving, and of course rocking out to Christmas tunes (the NSYNC Christmas album in particular) while baking a surplus of Christmas cookies and treats is one of my favorite past times. Like most, I have certain traditions that I absolutely must uphold before Christmas Day hits. The following includes:
Watching the Following movies...
1.) National Lampoon's Christmas Vacation
2.) A Charlie Brown Christmas
3.) A Christmas Story
4.) It's A Wonderful Life
5.) Elf
6.) How The Grinch Stole Christmas (the original cartoon version, not the lame Jim Carrey version)
Baking cookies is also a tradition in the fam and I added some new treats to the mix by making chocolate-covered pretzels with shredded candy cane pieces. I don't want to toot my own horn or anything but lets face it...they were delicious.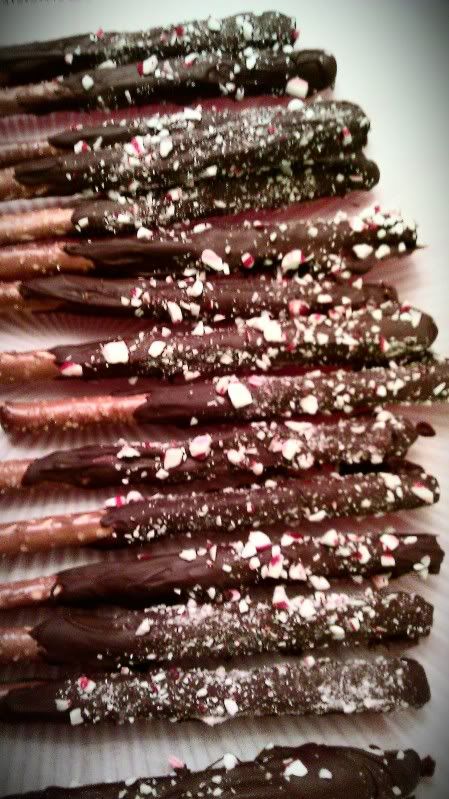 I'm very happy about the Christmas gifts I got for everyone though. I hate going the gift card route. I like putting a lot of thought into each one. Although sometimes I do need to throw in a card here and there. Some people are just too hard to get for or what they want is just not in my budget.
I'm also beginning to condition myself to run in frigid, cold weather since I'll be running the Chicago Polar Dash with a good friend of mine right smack in the middle of January. Along the lakefront...if I don't get pneumonia it'll be a win for me. In the meantime, I scored some amazing under armour and a Mortal Kombat-esque mask to keep my lungs from turning into ice. I figured it was a small price to pay in order to benefit the Shriners Hospital for Children that specializes in orthopaedic work for children. This time I have more than a week to condition myself too unlike the last run so it should be a success all around. :D I got this. The hardest part is waking up in the mornings wanting to stay in my snuggly, warm bed only to slap on my gear and go out into the cold. I must do it though not only for the race but to keep those extra holiday pounds from accumulating. Yikes.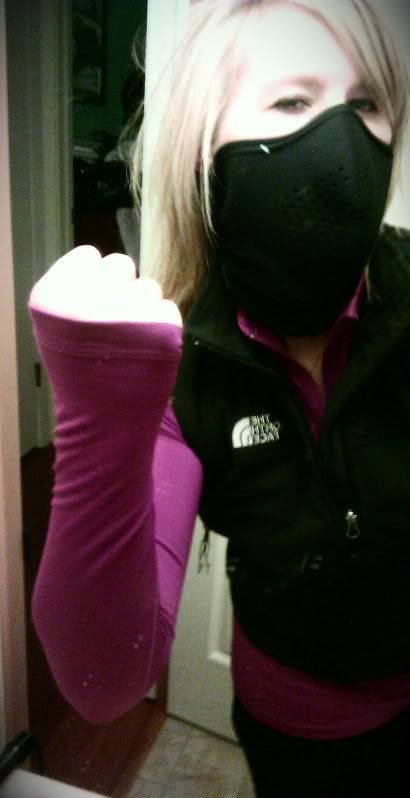 No matter what all of you guys out in the blogosphere celebrate, I hope everyone enjoys their holiday to the fullest! Or else be a Grinch like my kitty Apollo. :p