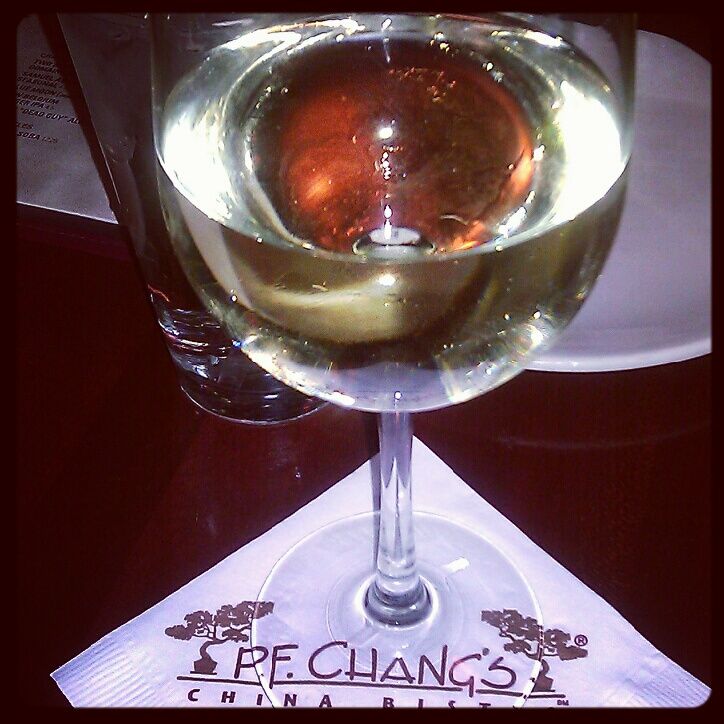 Although the weekend has come and gone in a flash, it was quite eventful and one to be remembered. On Friday Josh took me out to P.F. Changs (one of my favorite restaurants EVER). I had the grilled salmon accompanied by some delicious wine. For once I didn't completely gorge myself to the point where I thought I needed to be wheeled out of the place.
Saturday morning I picked up my bib number for the Human Race downtown and perused the boutiques with my sister (after picking up our Starbucks lattes of course). Since I've given so many clothes away to my sister, I've been restocking on clothes. I recently discovered The Clothes Gallery, a boutique that is full of unique apparel, jewelry and accessories. I'm a new fan of the place. They are a bit on the pricey side but if I know the quality is there, I have no problem dropping some extra $$ down.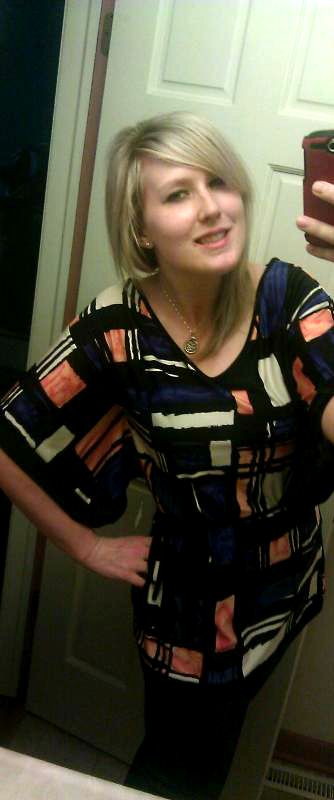 After I tried on a million things and happily made my purchases, we moved onto another store, Evolve. They have some pretty interesting things there, especially jewelry, unique artwork, incense, crystals and even have individual readings there. It's a very spiritual/find your center type place which kind of throws me off a little bit but my sister and I both got "om" symbol necklaces which basically represents everything in the universe: the past, present and future. My sister's necklace had a lotus flower around her's and mine has a dragon encompassing the symbol which speaks to both our personalities. They also had hand-made dream journals there, one of which had the tree of life on it. I immediately purchased it for the perfect gift for a friend of mine. Later that night I met up with a friend who moved to Austria but is back here until she receives dual citizenship. It was fantastic catching up with one another. After we both had our fill of food, wine and martinis we parted ways where I met up with another girly a sports bar for the Blackhawks game. Sports bars are not on my list of top places to hang out due to belligerent men such as one who just so happened to be seated right by us. I don't think his vocabulary expanded much outside the realm of "fucking bullshit" and "motherfucker." My favorite was when he deemed it necessary to project his voice over EVERYONE so they could hear just how frustrated he was. The dude was shorter than Tom Cruise and flipped his Blackhawks hat backward when the game was getting intense. Because hey, he's just that much of a badass....with his pleated pants and Ralph Lauren polo shirt.
Today (Sunday) definitely made my weekend. I really wasn't digging getting up crazy early this morning to run in the Human Race BUT I did AND was victorious. I also raised a decent amount of money for Home of the Sparrow, a charity that assists homeless women and children. I ended up beating my best time ever with 29:44 and finished 155th out of over 900 people and fourth in my age group! I was SOOO crazy happy about my achievement. I set out to beat my old time and it was a mission that was most definitely accomplished. After blowing my old time out of the water I celebrated with my sister and parents who came to see me run :). After my run I decided to go to Charming Charlies to spoil myself rotten and reward myself. Now for those who have no idea wtf this place is all about...it's a color-coded haven of accessories, jewelry and cute apparel. This place also made me realize that I am a scarf whore. I have four new scarves thanks to that place. I also got a couple new, adorable tops for summer and earrings. The wallet is under lockdown for a month. Seriously.