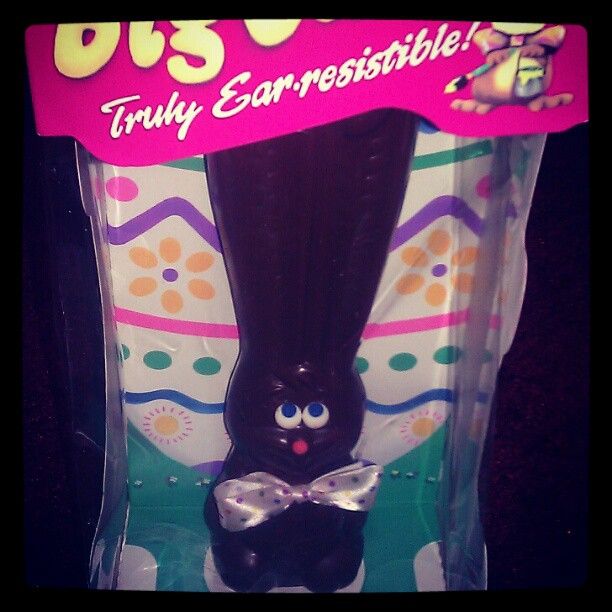 Happy bunny day everyone! Although I wasn't able to spend it with Josh's fam, my brother-in-law's fam's Easter brunch was AMAZING. It was great to spend some time with them since I don't really get the chance to. I allowed myself to indulge in way too much wine, ham and chocolate bunny. Lets face it, Easter is not complete without devouring a giant, chocolate bunny and peeps. I'm forever saddened that I am too old to participate in Easter egg hunts now but that's just another thing I have to look forward to when I have little ankle biters of my own.
ANYWAY, since Easter kind of snuck up on me I didn't really do anything festive to prepare for it like color eggs or anything like that BUT I did purchase a new springy/summer jacket to brighten my day from Lulu's. Saturday was definitely one of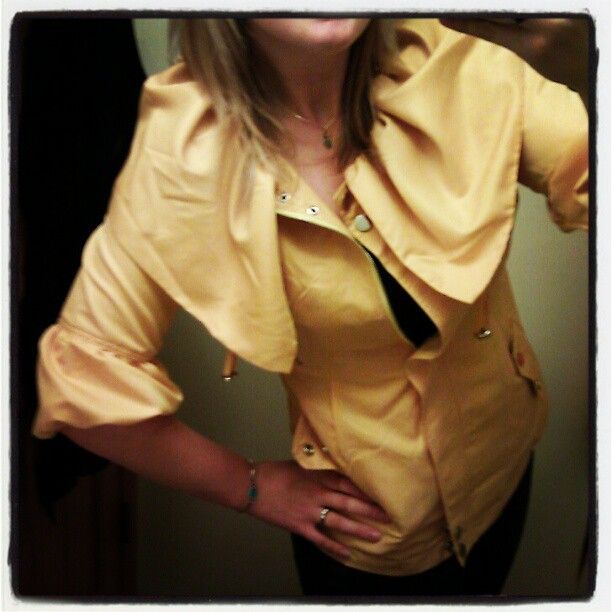 those zero-tolerance-for-anything days. I took advantage of canceled plans by actually cleaning up and throwing out my hoard of magazines that have accrued over the past few months. I also cleared out some of my clothes that I don't wear anymore and gave them to my sis. I actually have space in my closet now for the clothes that I actually DO wear! What a concept. Also in my Easter basket, (yes my mom still makes my sister and I Easter baskets) was a really cute jewelry hanger/organizer that I so desperately needed. I didn't even realize how much I had!
I'm trying to be more organized with things and not have my shit just laying around all over the place so this was a great step forward :p. I do need to start taking a more minimalist approach to things though when it comes to clothes. I tend to hang onto clothes that I haven't worn in YEARS. I made one hell of an investment into my wardrobe though since I need to dress up to code for work. Don't get me wrong, I love dressing in chic dresses and heels any day of the week but some days I just want to bum it out and show up at the office in *gasp* denim and one of my fav hoodies. Hoodies are always great after days just like today too...no matter how much you eat, they are always comfy. This weekend was full of sweets and desserts just like any other holiday. My mom picked up some cupcakes downtown at SweetPea Cakes the other day AND there was quite a few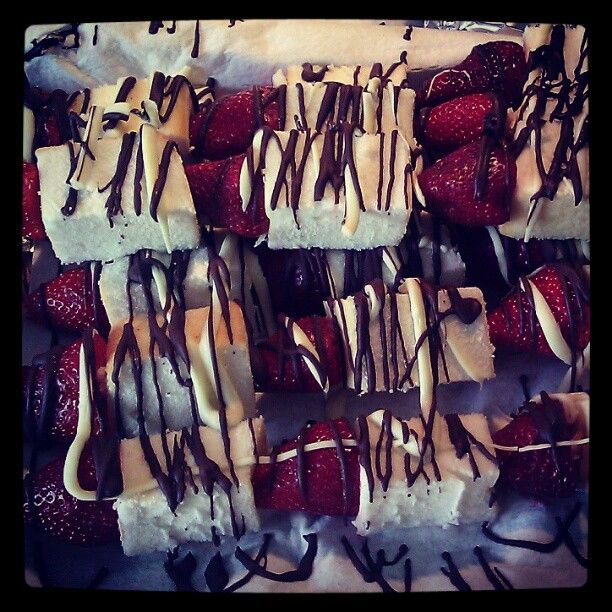 dessert options after our Easter lunch. One of Chris's cousins found this genius dessert kabob idea on none other than Pinterest. They were kabob skewers with strawberries and pieces of angel food cake drizzled with white and milk chocolate. Can we say...YUM?! It was a very nice, light dessert especially after I had little room left in my stomach! I went for my usual morning run this morning but after eating so much in carbs and dessert...I should have added on a few more miles! I thought about going for a second run after we said our goodbyes and headed home but I opted for a wine-induced nap with my kitties instead.