No matter how old we get with each year that goes by, some just stay young at heart like my grandmother. She's now 80 years young as I like to say and is doing quite well. A lot of fam got together to celebrate at Pilot Pete's. My mom got my grandmother a beautiful, navy blue Coach handbag. Nothing says "happy birthday" like a new designer handbag. Her reaction was priceless.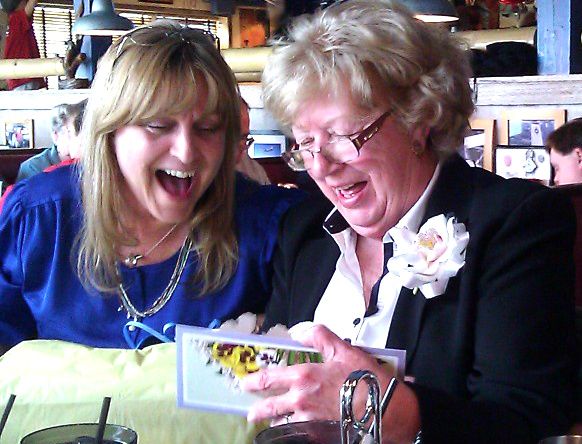 After my grandmother opened up her cards and presents, we all indulged with WAY too much amazing food that had my healthy eating streak come to a screeching halt. I ordered the broiled salmon dish topped with lemon, vegetables and a baked potato. That seems healthy right? Well, not so much when you add in the two glasses of wine, calamari, and salad that came BEFORE the main entree. HA! You wonder why this country has such huge obesity problem? My bro-in-law and Josh opted for the giant-sized calzone which looked like a heart attack on a plate. However, in the fight between man vs. food...food won.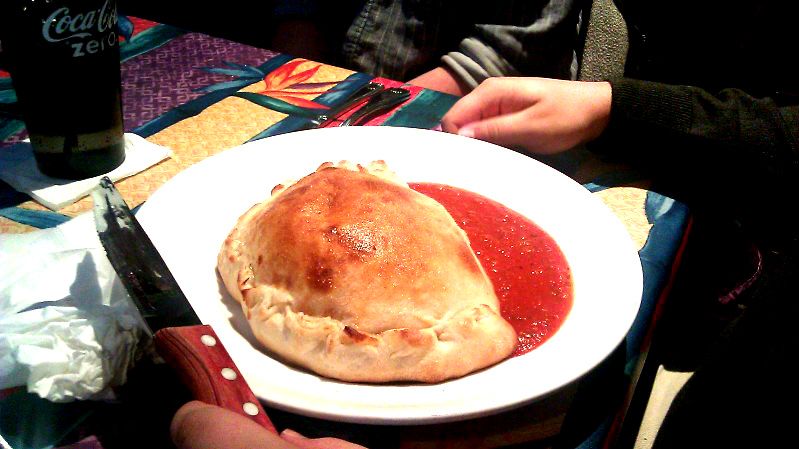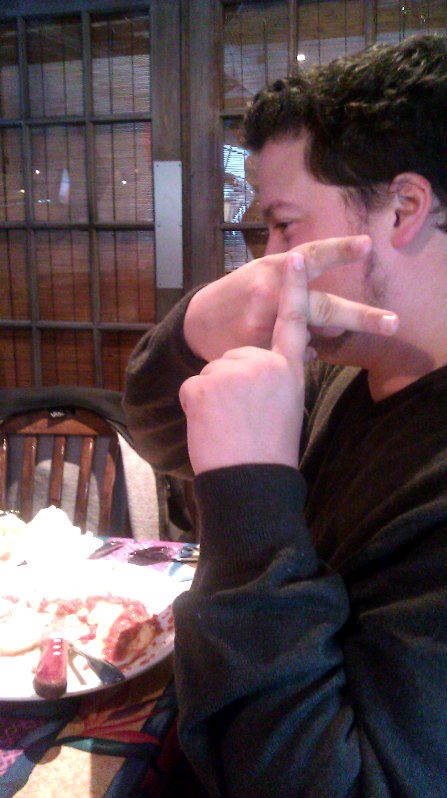 The calorie fest continued at my aunt and uncle's place with my cousin's AMAZING lemon meringue cake that she made. I'm REALLY going to have to add on a few more miles to my run tomorrow morning to reduce the damage that was done. I'm not one for sweets, but this cake was WAY too good to resist. Hopefully all of my efforts don't end up being wasted over the many bites of lemon meringue heaven. Despite the calorie fest, I am confident that my grandmother's birthday was nothing short of awesome....because umm...that's just how my fam is. Awesome. Nothing is better than seeing the many smiles on my grandmother's face.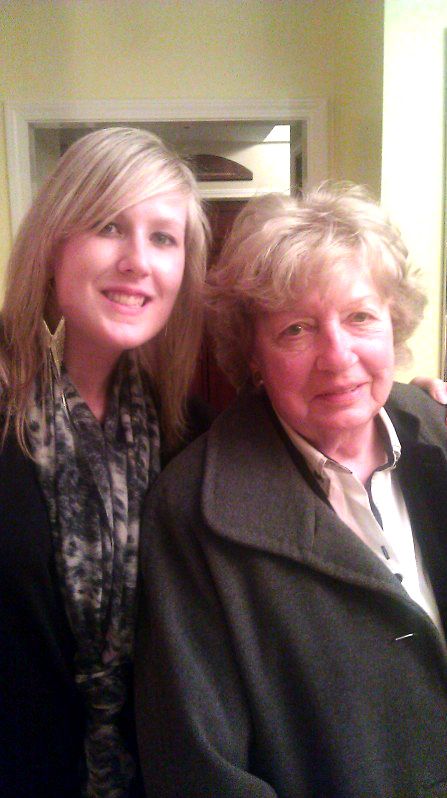 The following day consisted of not running in the morning, sleeping in and waking up in time for coffee and a pedicure with my future mom-in-law. Great start to a Sunday right? I truly believe I am the luckiest girl in the world to not have an evil mom-in-law that some ladies have to deal with. I absolutely love the close relationship we have. :) After the pedicure we parted ways and I can honestly say the hardest decision I had to make that day was what color nail polish I wanted. Win. Later on that night I met up with the future hubs and he made his dad's amazing popcorn that he makes off the stove. It seriously tastes amazing. He puts some mix of seasoning on it afterward that makes you want to just dive head first into the bowl. (I don't of course). Oh and Josh's parents also made some decisions concerning the wedding. What were they? They decided that they were going to contribute $5,000 toward the wedding in ADDITION to giving us the option to choose ANY destination in the WORLD for our honeymoon!!! Yes. Anywhere...in the WORLD. This bride-to-be right here is ecstatic to say the least. Now how the hell I'm going to focus on anything else but planning on the PERFECT location for the honeymoon? I'll let everyone know when I find that out.